Hi Lorri,
as promised, I am emailing you to report on the result of the smoothing treatment I received earlier this week. Today I washed and blow dried my hair, then later in the day went to the gym and worked up a pretty good sweat. Drove home, just passed my fingers through my hair a couple of times, and presto, no frizz and no need to re-blow dry. Also no need for the straightening iron. This has the potential to be life altering for me, truly, I am thrilled. Alsowanted to mention that I appreciate the fact you did not try to press me on this treatment, but rather suggested I review online to be certain before committing. Thank you and I will be a repeat customer. Much appreciated. Wish you a great weekend.
Freda
5 OUT OF 5!
Jennifer rated us 5 out of 5!
" Lorri is friendly, they make you feel comfortable like chatting with a girl friend. You feel like a million bucks without paying a million bucks! Great place love it!!"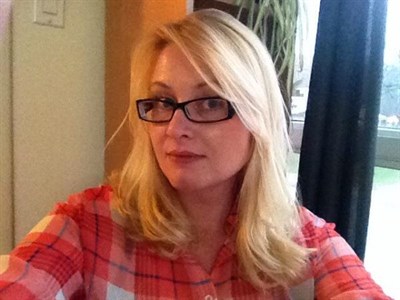 5 OUT OF 5!
Janet rated us 5 out of 5!
"A very friendly, pleasant comfortable atmosphere, unlike other salons I've patronized which were a little snooty."

Brent rated us 5 out of 5!
"Always a great time at Lorri's Hair Den. Amazing staff, fun atmosphere and extraordinary haircuts!"

Sue rated us 5 out of 5!
As a new resident of Oakville it has been hard for me to find a stylist that I was satisfied with. After trying a few other local salons, I asked one of my friends if she knew of anyone and she recommended Lorri. She styled my hair exactly as the picture that I brought in!. I am happy to say that I have found my match and promise to be a returning customer. Can't wait for my next visit! Thanks Lorri!
Natalie rated us 5 out of 5!
"I always enjoy my visit to Lorri's. The staff are all very friendly and the experience is relaxing. Thank you, ladies!"

Louisa rated us 5 out of 5!
Thank you Lorri !! Great cut and colour!!! Loved the atmosphere!! Felt really comfortable and at ease. It was great talking to you and definitely a salon that I intend to go back to!! So, glad I drove by and decided to take the chance. Usually, I leave hair-salons feeling pretty unsatisfied with the outcome, but you did a great job and I'll definitely "pop" in again!!! Thx again. Louisa

Judy rated us 5 out of 5!
This was my second time at your salon. The first was last December with Dana. My haircut was excellent and so was the service.
This time, April 18th was with Sarka. Again my hair cut was wonderful, I am still enjoying it. With Sarka the service was excellent, she listened to what I wanted for my haircut, she was very considerate. Styled my hair exactly the way I wanted it. I will definitely be coming back, as Lorri's is my new favorite place.